A Unique Publishing Process For Your Book
Book Publishing Services has experience working with top writers and has published many best-sellers under main publishing houses. We are involved in publishing, printing, distribution and marketing. Our team is proud to say that we have made authors become personal brands. If you want to self-publish or pursue traditional publishing, we can help you out.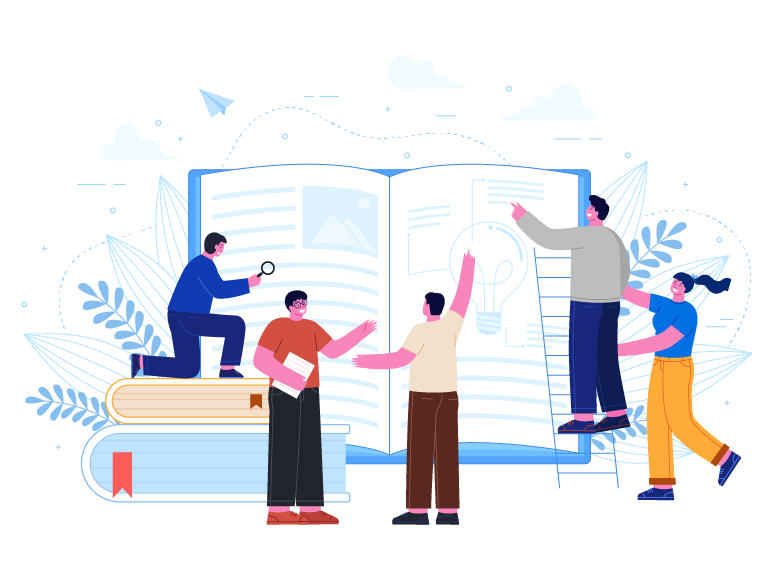 Stopping The Stresses Of Book Publication
Take Advantage Of An Expert Plan For Publication With Premium Book Publishers
Our Publication Process
Submit Draft
Our team will evaluate your draft when you submit it, and asks the clients for all relevant details, such a publishing as well as printing needs.
Final Editing

Process
The team then reviews your draft to check for final edits. Here they carry out analysis and proofreading.
Typesetting Plus

Illustrations
When the draft has been edited, the team chooses the font, layout, table of contents, spacing plus images and illustrations if needed.
Designing Phase
The designing process then occurs where the front and back covers of the book get designed. This including the author bio.
Publication Plus Distribution
When the edits and designs get approved, the manuscript will be submitted in the clients desired format for publication across various platforms.
Let's Begin
We are a ghostwriting and Publication company, providing a range of book services to help make the work of writers easier. Contact us today to find out more!
What Our Past Clients Have To Say
We have completed many book projects and have made clientele happy. Find out what they think of us.
MC
"I am a writer but was finding it tough writing due to stress. I recently got divorced and needed my book published soon. This is when I came across Premium Book Writers. They were able to help get my ideas into the exact words I was looking for."
Morris Chris
Author
LT
"Premium Book Writers was recommended to me by my friend. He saw that I was finding it difficult to complete my work. I had the plot but was finding it stressful to make this into a readable book. They were able to help me out."
Leena Travis
Writer
AS
"I am a writer but was finding it tough writing due to stress. I recently got divorced and needed my book published soon. This is when I came across Premium Book Writers. They were able to help get my ideas into the exact words I was looking for."
Ann Smith
Writer
JB
"Premium Book Writers was recommended to me by my friend. He saw that I was finding it difficult to complete my work. I had the plot but was finding it stressful to make this into a readable book. They were able to help me out."
John Black
Author
RT
"I did not have time to write articles for my website and so contacted Premium Book Publishers. I now have an engaging website."
Ronald Thomas
CEO
CJ
"If you are looking for an article writer, consider Premium Book Publishers. They have professionals who can help."
Cavin James
Author
LS
"I wanted to make an audiobook for my book as I know many people prefer this. I was confused on where to start. Premium Book Publishers helped me out."
Lauran Smith
Author
CJ
"It was tough figuring out the technical aspects of making an audiobook. This is when I found out about Premium Book Publishers. They helped make my book an audiobook."
John Black
Author
PB
"If you need a book cover design for your book, I will suggest Premium Book Publishers. I got the perfect book cover from them."
Peter Black
Author
AS
"It was difficult designing a book cover which matched the message of my book. I tried but was unsuccessful before I came across Premium Book Publishers. They helped design a good cover for my book."
Amy Spenser
Writer