Lean Writing Helps A Writer
Our editorial team at Premium Book Publishers follows standards when it comes to proofreading, i.e. lean writing plus logical flows. We have worked for some accomplished authors who trust us with their writing as we can successfully tell of any errors allowing one to have a new perspective on the writing.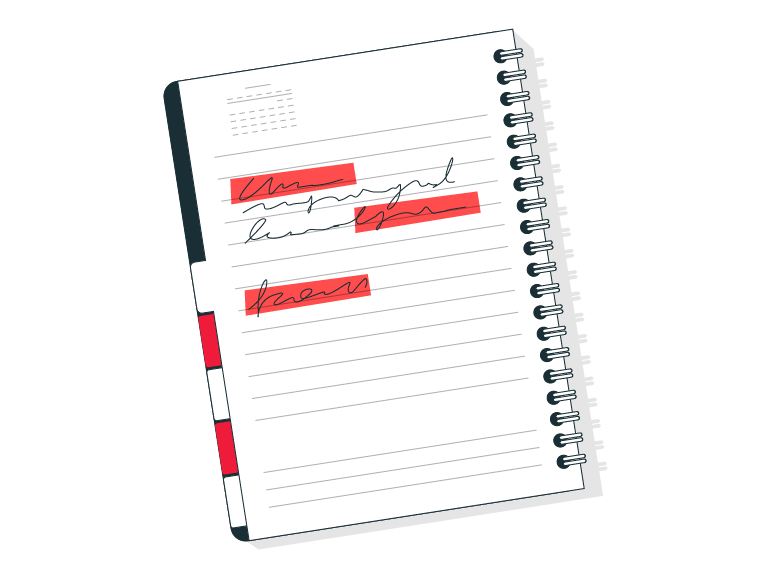 Generate Perfect Drafts
With A Fresh Perspective, Accuracy In Writing Can Be Guaranteed
Our Process
Proofreading And Copyediting Occurs Deeply At Premium Book Publishers
Expert Proofreaders

Our expert editors are careful in their editing and proofreading activities for different genres; their experience has shown that they are indeed professional in this field.

Lean Writing

The team concentrates on lean writing as it is what they excel in; they get rid of wordy sentences, confusing content, grammar errors, and rephrase properly so that reading can occur easily.

Professional Quality

We boast about the quality we create as vetted writers and editing experts; our procedures tend to be pre-defined and we follow them so that clients are happy.
Our Proofreading Approach
Drafting

Submission
We ask for draft submission, and forward this to the editorial team so that an initial editing review can occur.
Review Plus

Suggestions
The proofreading team carefully reviews the draft to create a content improvisation process and pursues preliminary editing.
Correction of

Mistakes
The team fixes any secondary mistakes, like grammar, punctuation, and gets rid of wordiness so that reading can occur smoothly.
Use of

Software
To handle any human-errors, we run the file on some software scanners like Grammarly, making sure there are no errors.
Completing Draft
When the proofreading cycle ends, the document gets ready for delivery and for approval to occur by the client.
Achieve A Fresh Perspective On The Draft
It is a good idea to give your writing to an editor to fix. They will look at the draft objectively and proofread for errors which can be missed at the time of writing.
What Our Past Clients Have To Say
We have completed many book projects and have made clientele happy. Find out what they think of us.
MC
"I am a writer but was finding it tough writing due to stress. I recently got divorced and needed my book published soon. This is when I came across Premium Book Writers. They were able to help get my ideas into the exact words I was looking for."
Morris Chris
Author
LT
"Premium Book Writers was recommended to me by my friend. He saw that I was finding it difficult to complete my work. I had the plot but was finding it stressful to make this into a readable book. They were able to help me out."
Leena Travis
Writer
AS
"I am a writer but was finding it tough writing due to stress. I recently got divorced and needed my book published soon. This is when I came across Premium Book Writers. They were able to help get my ideas into the exact words I was looking for."
Ann Smith
Writer
JB
"Premium Book Writers was recommended to me by my friend. He saw that I was finding it difficult to complete my work. I had the plot but was finding it stressful to make this into a readable book. They were able to help me out."
John Black
Author
RT
"I did not have time to write articles for my website and so contacted Premium Book Publishers. I now have an engaging website."
Ronald Thomas
CEO
CJ
"If you are looking for an article writer, consider Premium Book Publishers. They have professionals who can help."
Cavin James
Author
LS
"I wanted to make an audiobook for my book as I know many people prefer this. I was confused on where to start. Premium Book Publishers helped me out."
Lauran Smith
Author
CJ
"It was tough figuring out the technical aspects of making an audiobook. This is when I found out about Premium Book Publishers. They helped make my book an audiobook."
John Black
Author
PB
"If you need a book cover design for your book, I will suggest Premium Book Publishers. I got the perfect book cover from them."
Peter Black
Author
AS
"It was difficult designing a book cover which matched the message of my book. I tried but was unsuccessful before I came across Premium Book Publishers. They helped design a good cover for my book."
Amy Spenser
Writer