It Is Not Easy To Engage The Audience That Matters.
In today's competitive environment, blogs have become important. These are able to help one target their audience correctly. The right blogs can make your preferred audience notice what you are saying. Research-oriented blogging can attract the audience, allowing this to become a masterpiece. Our team of inspirational blog writers will be assigned according to your particular blog requirements.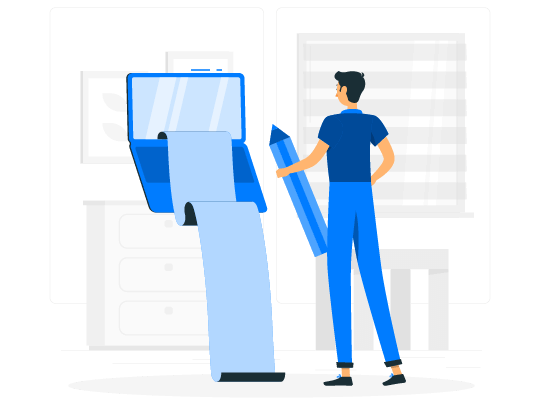 Is It Tough Finding A Professional Blog Writer?
Get The Help Of Experienced Blog Writers Who Can Market Your Article!
Our Process
An Easy Way To Get The Right Blog
You Have Found The Right Writer

Premium Book Publishers ends your search for a professional writer to write your blog for you. We have a team of blog writers who have the experience when it comes to many subject matters which are important to you.

Nonstop Revision

Only when you give us the signal will we proceed further on your task. We will provide you with unlimited revision so that your article is exactly how you want it to be.

Money-Back Guarantee

You can order from us with confidence because all our blog plans have a money-back guarantee and that without asking you any questions.
Do You Wish Your Book To Become Popular?
We have a team of professionals who are willing to do this for you. Our company is a Ghostwriting and book publishing one that can give you what you want.
What Our Past Clients Have To Say
We have completed many book projects and have made clientele happy. Find out what they think of us.
MC
"I am a writer but was finding it tough writing due to stress. I recently got divorced and needed my book published soon. This is when I came across Premium Book Writers. They were able to help get my ideas into the exact words I was looking for."
Morris Chris
Author
LT
"Premium Book Writers was recommended to me by my friend. He saw that I was finding it difficult to complete my work. I had the plot but was finding it stressful to make this into a readable book. They were able to help me out."
Leena Travis
Writer
AS
"I am a writer but was finding it tough writing due to stress. I recently got divorced and needed my book published soon. This is when I came across Premium Book Writers. They were able to help get my ideas into the exact words I was looking for."
Ann Smith
Writer
JB
"Premium Book Writers was recommended to me by my friend. He saw that I was finding it difficult to complete my work. I had the plot but was finding it stressful to make this into a readable book. They were able to help me out."
John Black
Author
RT
"I did not have time to write articles for my website and so contacted Premium Book Publishers. I now have an engaging website."
Ronald Thomas
CEO
CJ
"If you are looking for an article writer, consider Premium Book Publishers. They have professionals who can help."
Cavin James
Author
LS
"I wanted to make an audiobook for my book as I know many people prefer this. I was confused on where to start. Premium Book Publishers helped me out."
Lauran Smith
Author
CJ
"It was tough figuring out the technical aspects of making an audiobook. This is when I found out about Premium Book Publishers. They helped make my book an audiobook."
John Black
Author
PB
"If you need a book cover design for your book, I will suggest Premium Book Publishers. I got the perfect book cover from them."
Peter Black
Author
AS
"It was difficult designing a book cover which matched the message of my book. I tried but was unsuccessful before I came across Premium Book Publishers. They helped design a good cover for my book."
Amy Spenser
Writer